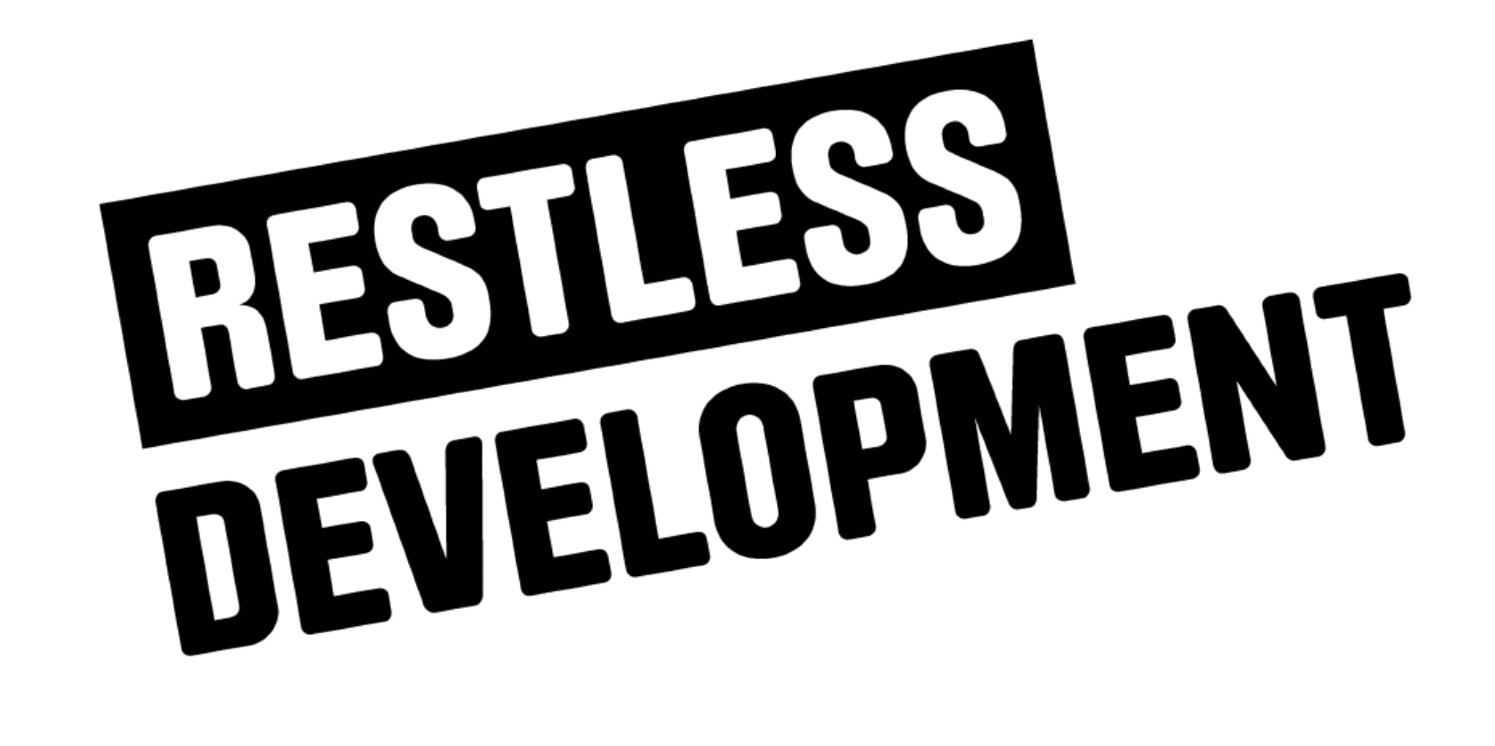 RESTLESS EXPERTS
Providing youth-led expertise to generate income
Restless Experts is part of Restless Development, an international non-governmental organisation that supports young leaders to create a better world. 
Every year, Restless Development trains, mentors, nurtures and connects thousands of young people to use their youth power and lead change. Restless Development takes a power-shifting approach. The organisation is committed to proactively shifting power to ensure every young person is able to lead and create a better world.
Restless Development is feminist, inclusive, gender transformative and anti-racist in its work. It recognises the barriers that women, girls, non-binary people, people with disabilities and young people of different ethnicities, religions and sexual preferences face in the communities where the organisation works. Restless Development recognises historical power inequalities and aims to decolonise development.
Restless Experts is part of Restless Development's resource mobilisation strategy and provides the organisation with a different way to deliver its work. The initiative supports young people to provide regular advice and guidance to institutions, governments, partners and corporations on how to develop strategies and approaches that include youth perspectives.
Restless Experts provide expertise on how to set up youth advisory panels, convene youth audits and develop recommendations and youth strategies. They also offer support with organisational change to ensure that meaningful youth engagement principles are embedded in organisational culture, for example, by supporting organisations to include young members on steering committees and boards or create successful youth-designed and led programmes, activities and campaigns.  
Recent examples of Restless Expert's work include reviewing the Danish Ministry of Foreign Affairs' youth-related engagements, assessing Family Planning 2020's approach to meaningful youth engagement, training USAID staff and implementing partners and developing recommendations to guide the Solutions For Youth Employment (S4YE) Coalition on how to meaningfully engage young people in its work.
The business model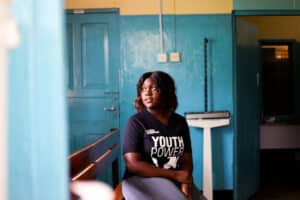 Restless Development has a diverse funding model. It gets funding from a range of institutional funders; some give the organisation restricted project funding and others provide more flexible unrestricted funding which the organisation can use to finance its strategic objectives. Restless Development also raises funds from the public through appeals, campaigns and events, and it partners with corporate organisations on specific programmes and sponsorship. 
Restless Experts is one of Restless Development's new ventures and part of its 2022 – 2030 strategy. It makes up a small but important part of the organisation's business model, generating income but more importantly, helping Restless Development achieve its strategic objectives to champion the power of young people and restore power to communities.
The scheme enables the organisation to offer expertise to the development sector on youth leadership and shifting power to communities. The young people, including staff and volunteers, which the initiative works with are the experts. Where possible, young people deliver the work based on their expertise without bringing in external consultants. This way of working restores power and voice to young people and communities and redefines expertise. 
Restless Experts use the following six principles to help decide which projects they support:
1. Restless Experts must be doing the consultancy for someone else/another organisation
2. Restless Experts must be paid to deliver against key outputs or objectives
3. The consultancy must have financial value (i.e., it covers costs and generates strategic income)
4. Restless Experts are bound by a terms of reference or a contract
5. The consultancy is aligned with advancing Restless Development's power shifting commitments 
6. The consultancy must be focused on influencing the development sector to champion the power of young people or support growth and learning
Restless Experts' consultancies must generate an income and contribute to running costs. Restless Development does not shy away from this model, as demonstrated by its use of the term 'positive income' instead of profit. 
Normally, Restless Experts' costs are based on staff salaries plus a contribution to overheads. But, depending on the nature of the work, the budget is sometimes based on the activities and the size or scale of the project. Costs include direct compensation for the young people involved, data costs and attendance costs to ensure fair remuneration for young people and encourage diverse participation.
Some Restless Experts teams or hubs have experienced challenges with budgeting. But a key lesson that has been learnt is that agreeing on clear terms of reference will ensure that work can be correctly costed.  
Why has the organisation taken this approach?   
Restless Development decided to set up Restless Experts for the following reasons:
- It gives young people the opportunity to advocate for and champion youth engagement.
- It puts more young people in decision-making spaces, offering them more opportunities to influence donors, processes and donors' country strategies.
- Restless Development was already training and supporting young people to build their career prospects; Restless Experts gives young people an opportunity to put this to the test. It clearly supports the organisation's strategic priorities to shift and restore power to young people and communities.
- The initiative provides opportunities for staff to get involved in consultancy work – this is really motivating as it enables staff members to be seen as experts.
How are they doing it?   
Restless Experts is Restless Development's way of offering its expertise on youth leadership and shifting power to the sector. The model does not employ a group of specialised experts as consultants; rather the young people are the experts.
Importantly for Restless Development, the initiative gives young people career pathways and opportunities to progress. It provides opportunities for more junior staff members to develop in their careers. It also provides young people and staff with credibility, helping them to generate networks and move forward in the development sector.  
Restless Experts offer the following services
Youth Hacks
Developing and delivering interactive, youth-led sessions to enable collaboration, foster new ideas and empower young leaders. The sessions aim to define problems, design solutions and drive global or local change.
New or updated youth strategies
Supporting youth strategy development, whether an organisation is creating a youth strategy for the first time, just starting to think about how to engage young people in its work or trying to take youth leadership in the organisation to the next level.
Tailored training on meaningful youth engagement
Developing and delivering bespoke online and offline training for staff and leadership on meaningful youth engagement.
Youth-led research
Gathering young people's unique perspectives through interactive consultations, which can be used to inform policies, campaigns, strategies, programme designs and more.
Youth advisory / sounding boards
Helping organisations ensure their work stays relevant, impactful and accountable by supporting them to set up and manage youth advisory or sounding boards.
How effective has this approach been?
Restless Experts had a £200,000 target for the year 2022, and by Q4 80% of this target had been met.  The income that Restless Development generates from Restless Experts is unrestricted and is reinvested into the organisation. Restless Development hopes that, in the future, Restless Experts will contribute to the sustainability of the organisation and its ultimate aim of supporting youth civil society to thrive.
Restless Experts has been really successful in helping Restless Development shift power. One of the reasons why the organisation used the Restless Experts approach was because it believes that being an expert gives young people an opportunity and career pathway that would not otherwise be open to them. Young people are trusted to lead and contribute to consultancy projects; they are seen as the authority on and expert in youth leadership, and this transforms and shifts power to them. The model also helps move flexible income around Restless Development, which contributes to the strategic objective of decentralising power across the organisation.
What has the organisation learnt?  
Using a people-centred approach helps to build relationships, grow networks and develop relationships with clients.  
Being people-centred has allowed Restless Development to cultivate relationships and build credibility within the development sector. Restless Experts' clients are pleased with their work, and this has increased the organisation's visibility and credibility. This is a low-cost resource that has increased Restless Development's impact. 
Restless Experts has helped Restless Development redefine 'expertise'. It has enabled the organisation to demonstrate that expertise can be found anywhere, not just in Western countries, including among young people in low- and middle-income countries.  
Because Restless Experts are selective with the opportunities they proceed with, their work is aligned with the organisation's values and strategy.  Restless Experts' clients include international donors, governments and other influential bodies, which has created additional opportunities to influence.
It's helpful to allow each hub or team to take a flexible approach to how they offer their expertise and which consultancies they accept. This ensures greater opportunity and outreach.
Covid-19 changed the way people do things. It provided opportunities for Restless Experts, as they had already built strong relationships with young people and communities so they were able to continue working with them, whereas many other organisations had to step back. This gave Restless Experts a clear advantage over other organisations and international stakeholders.
What are they planning to do next?  
Even though they have already seen benefits from the flexible model, Restless Development are continuing to gather evidence on this approach. This will help them monitor their impact and create an offer that can be scaled up and replicated by other organisations.   
By creating a methodology that can be used by others, Restless Development intends to create a ripple effect that will enable other organisations and collectives to generate their own income and promote career pathways for young people.  
Restless Experts' financial targets have been sent for the next two to three years, and these targets have been set at a level that means the initiative is not under pressure to grow too quickly.  Restless Development sees these next few years as a learning and testing phase to inform growth and development.