Transparency Award
Transparency Award is for organisations at the cutting edge of NGO effectiveness and accountability.
In recent years, multiple stakeholders including funders, governments, supporters, the public, beneficiaries and partners have demanded that NGOs be more open and accountable about how funds are spent and with what result. Transparency that permeates all levels of the organisation is absolutely key to this fundamental shift in how NGOs manage and report on their financial flows.
Winner
Restless Development
Restless Development's focus on being proactively accountable has had benefits for the organisation in their own work and in the work their volunteers do.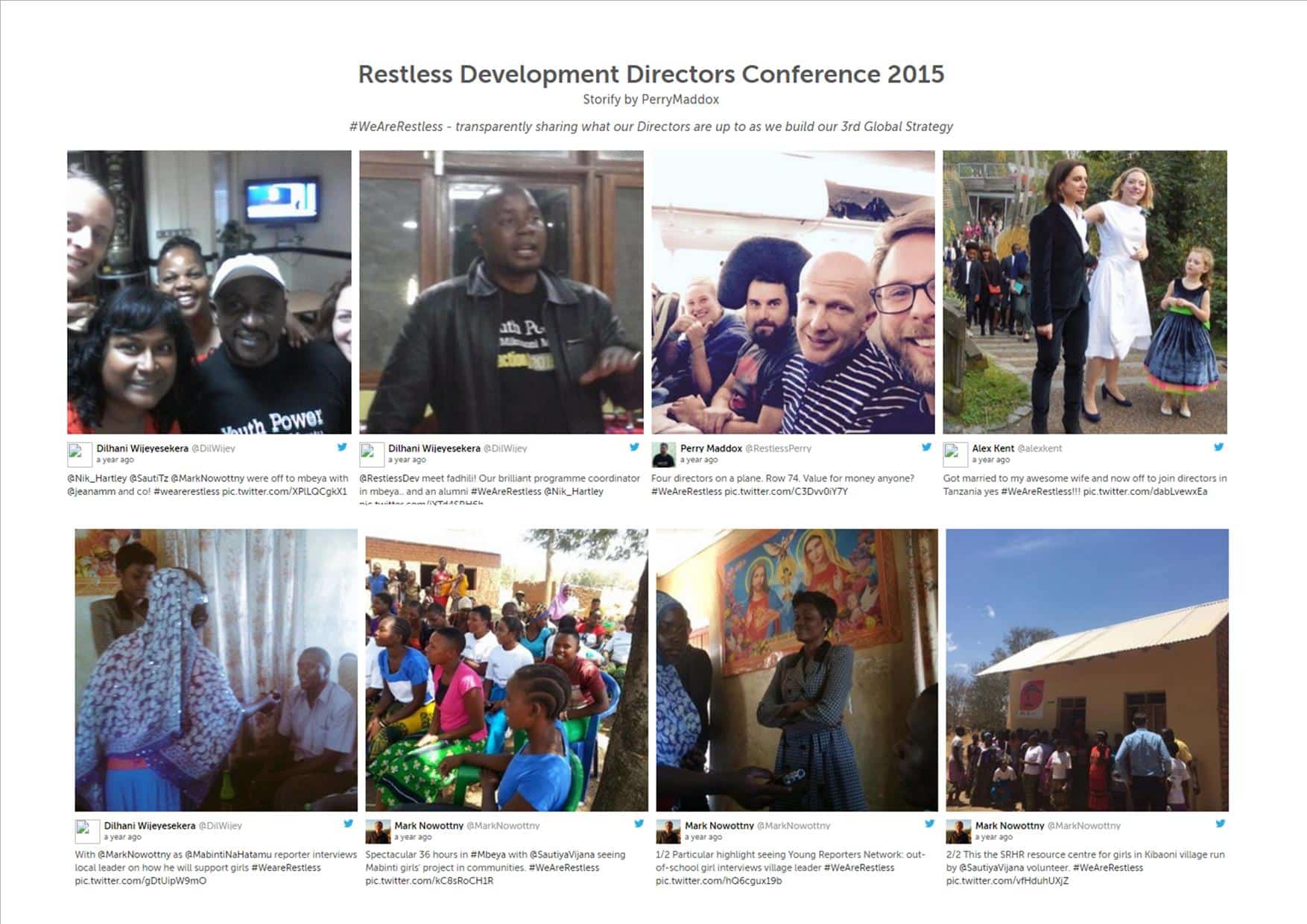 Finalists
This year's finalists have led the way in accountability and transparency best practice. Click on the images below to find out more about them.
Publish What You Fund
Publish What You Fund's Aid Transparency Index has pushed over 70 donors to be more transparent about what they fund and what they do.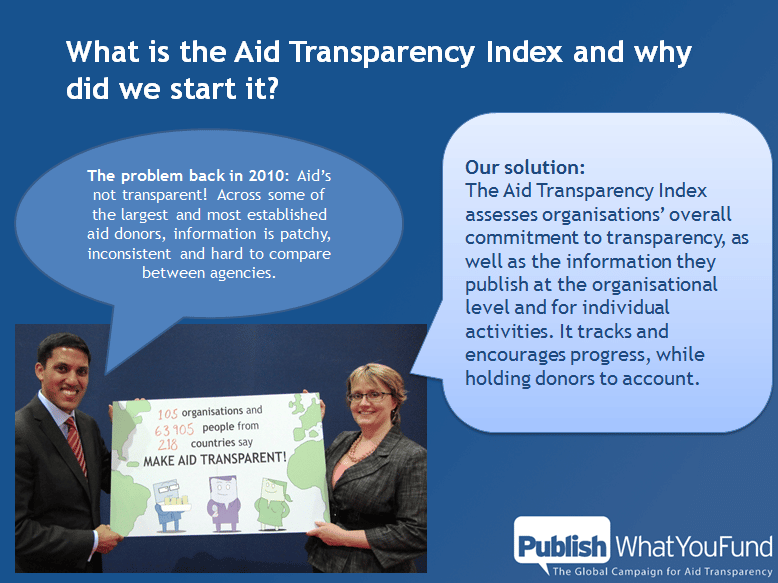 WaterAid
WaterAid's open source IATI publishing tool turns simple spreadsheet data into the complex files required for publication; their slides show how they have been using the tool.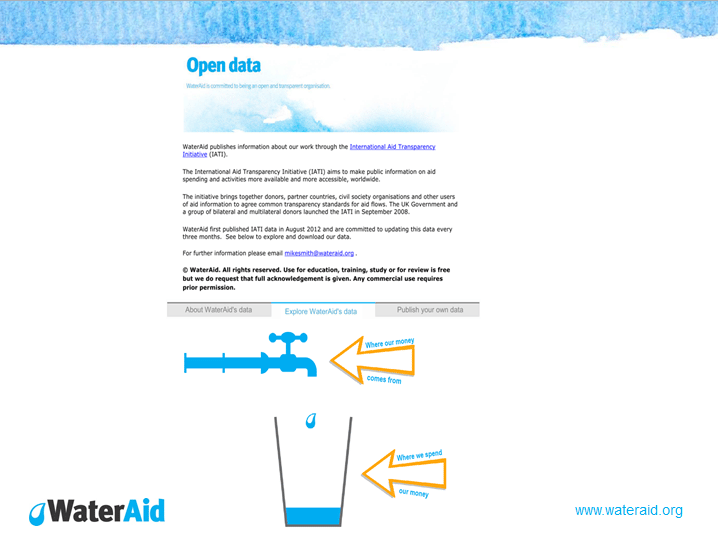 Submissions
Click on the videos below to find out more about the other submissions for the Transparency Award. As transparency champions, these projects demonstrate how the organisation is going beyond the minimum requirements needed to tick the transparency box.
Lepra
World Vision
Criteria
Check out the terms and conditions and the judging criteria to find out more.