Volunteer Award
The Volunteer Award finds exceptional people who have made an outstanding contribution to their organisation and the sector.
Volunteering in the international development sector ranges from weekend volunteering to working on programmes and in fundraising, to volunteering your expertise anywhere in the world.
Shortlist
Our shortlist for the 2020 awards have been finalised. See who has been nominated now.
Know an outstanding volunteer?
We are looking for a volunteer who has had a significant impact on NGOs' work and the people they seek to help. This individual has selflessly voluteered their time and energy to organisations that often could not survive without them.
This is your opportunity to nominate someone who has contributed by devoting their time, energy, passion and expertise to helping people in across the world. The individual could work for anyone in the humanitarian and international development community including NGOs, suppliers to the sector, community organisations or government organisations.
Judging criteria
Entries will be judged on the following criteria:
The outstanding contribution the individual has made to humanitarian or international development work
Who and how many people were reached
The individual's lasting impact on the lives of others
How the individual's story has inspired others to act
This year's winner
This year's winner was announced online on 23 March 2020.
Winner: Dr Shabnam Rangwala and MAITS
Dr Shabnam Rangwala is an experienced healthcare professional who has pioneered the South-to-South training on disability for the charity MAITS to improve the lives of people with developmental disabilities in the Global South. Find out more.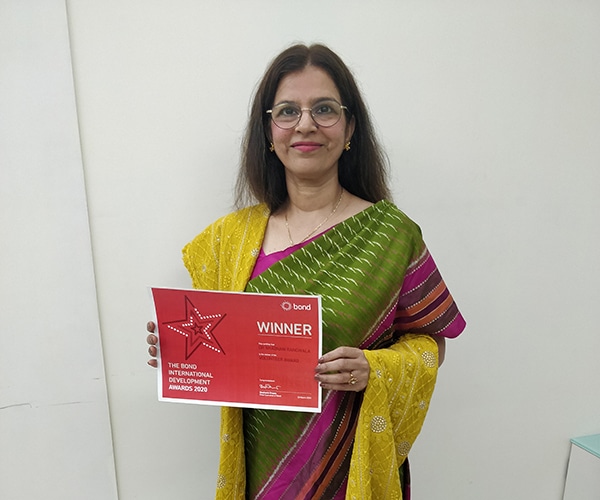 We received some great submissions from around the world and our judges chose the two projects below as finalists.
Shortlist: Ethiopiaid – Hester Poole
ester is an 11 year old visually impaired school girl who visited the Mekele Blind School, in Tigray Ethiopia. She met the students and experienced what school life is like for them. Find out more.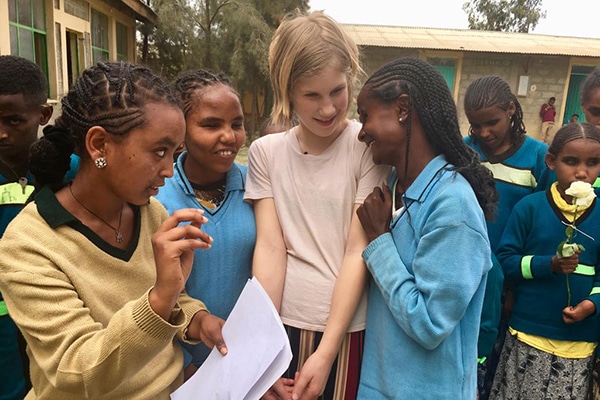 Shortlist: Restless Development – Jim Sewell and Tessa Murray
Co-founders Jim and Tessa have grown Restless Development's Schools Triathlon Series from an ambitious idea in 2015 to one of the largest sporting fundraising events aimed at young people in the UK. Find out more.