Small NGO Impact Award
The Small NGO Impact Award recognises small organisations that make a big impact in people's lives or drive positive change in the world.
Small organisations and charities across the UK carry out vital work with limited resources, but their crucial contribution is often unacknowledged. This new award shines a much-needed light on those organisations.
Shortlist
Our shortlist for the 2020 awards have been finalised. See who has been nominated now.
Are you a small NGO with a big impact?
We want to hear from small organisations that have run or are running projects, programmes, campaigns or fundraising activities to help make the world a better place.
Judging criteria
Your images and accompanying entry form will be judged on the following criteria:
The narrative – how compellingly you tell the project's story
The currency – how you interpret and respond to current global challenges
The reach – who and how many people were reached and how you measured this
The impact – what is the likelihood of impact and sustainability
This year's winner
This year's winner was announced online on 23 March 2020.
Winner: Teach a Man to Fish
Teach a Man to Fish trains teachers to deliver experiential education and embeds sustainable tools for entrepreneurship education in schools. Find out more.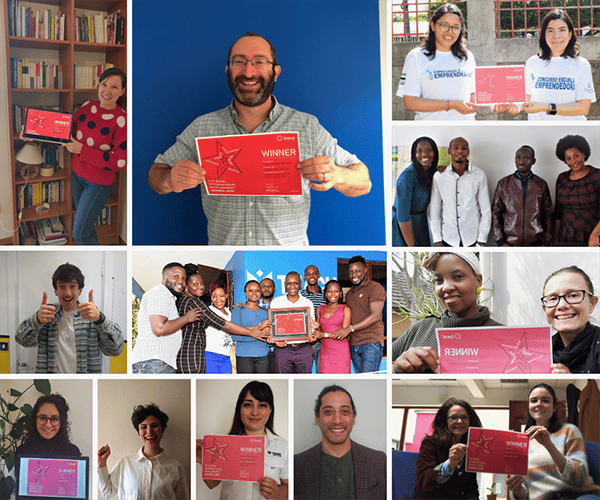 We received some great submissions from around the world and our judges chose the two projects below as finalists.
Shortlist: Advantage Africa
This project helps people with albinism to keep safe with sun protective resources and to lobby for inclusion of their needs within state health policies. Find out more.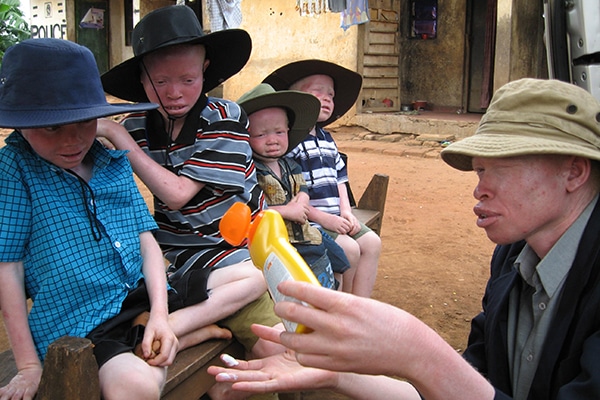 Shortlist: Lorna Young Foundation
Farmers Voice Radio is transforming the lives of millions of farmers through the power of radio. Find out more.