Innovation Award
The Innovation Award showcases organisations, coalitions or initiatives that are taking inventive approaches as they navigate a complex and changing external environment.
Organisations need to innovate to survive in a world shaped by shifting geographic powers, climate change and technological advances. We're looking for novel approaches that embrace change and are driven by the desire to make a lasting contribution to development.
"Winning a Bond Innovation Award was a fantastic endorsement of all that we have achieved with our partners in Rwanda. It helped us to raise the profile of the organisation as we scale our innovative work to other countries around the world."
– Vision for a Nation, Innovation Award winner 2018
Shortlist
Our shortlist for the 2020 awards have been finalised. See who has been nominated now.
Are you innovating?
We're looking for innovators who embrace rapid change and are driven by the desire to make a lasting contribution to development. You may have:
adopted new types of business models
purposed or repurposed your missions in ways that shake up understanding of how to make a positive difference
redefined how you work with the people or environments you serve
used technology in new ways
found new approaches to solving entrenched problems that affect people's lives
sought to shift entire systems rather than cure symptoms.
Judging criteria
Your images and accompanying entry form will be judged on the following criteria:
The narrative – how compellingly you tell the project's story
The reach – who and how many people were benefitted and how was this measured
The impact – what is the likelihood of impact and sustainability
The innovation – how innovative, fresh, exciting and different
This year's winner
This year's winner was announced online on 23 March 2020.
Winner: The British Asian Trust
The Quality Education India Development Impact Bond is a pioneering initiative with the potential to transform the way we fund and deliver development programmes. Find out more.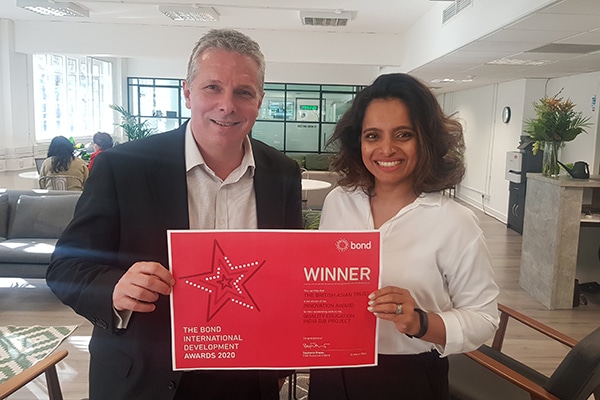 We received some great submissions from around the world and our judges chose the two projects below as finalists.
Shortlist: Amref Health Africa UK
mVacciNation is an innovative smartphone app aiming to reduce the number of children dying from vaccine-preventable diseases in remote, hard-to-reach areas. Find out more.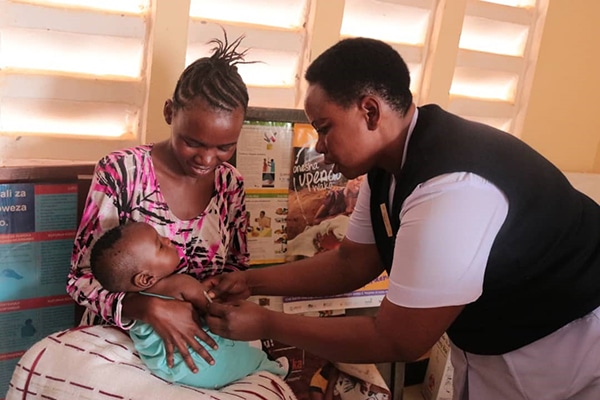 Shortlist: Blue Ventures Conservation
The Tahiry Honko project, in southwest Madagascar, helps to tackle climate breakdown and build community resilience by restoring and protecting mangrove forests. Find out more.