Bond Humanitarian Award – and the winner is. . .
The Humanitarian Award highlights the unacknowledged heroes working in the humanitarian field.
Congratulations to Khadija Farah for winning this prestigious award.
Below, you can see the shortlist and longlist of nominations. Click on the organisation to see which humanitarian they have submitted for this award and for what reason.
Don't forget to join in the conversation on social media using the #BondAwards tag.
Winner – Khadija Farah and International Medical Corps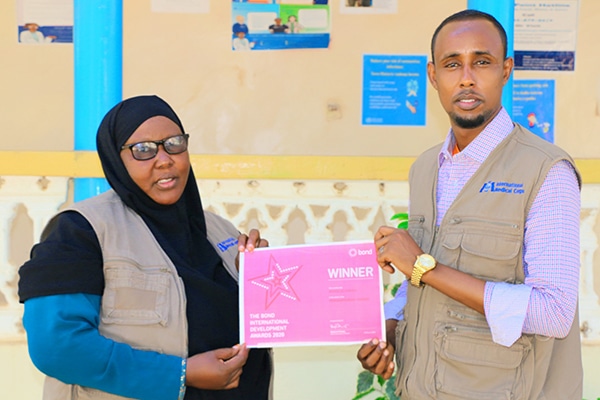 I am extremely honoured to have won the Bond Humanitarian Award 2020. It means so much to me having worked in the humanitarian sector for the past 27 years. I owe this award to the women, girls and children in my community and I will continue to advocate for their health needs. I want to see maternal and child mortality rates reduced in Somalia and I hope that this award will inspire women and girls—especially those from marginalized and vulnerable communities—to fervently pursue their dreams and make a positive change in the world.

Khadija Farah
Thanks to Khadija's work, increasing the number of safe deliveries and successfully promoting practices such as exclusive breastfeeding, fewer women die in childbirth and more children survive. Work like Khadijas has led to the maternal mortality rate in Somalia dropping to 732 deaths of mothers for every 100,000 live births — down from 1,210 in 1990.
Khadija doesn't just inspire her fellow humanitarians to action. Women and girls in several communities live in a safer environment today than before, because Khadija has managed to mobilise and convince a number of religious leaders to explicitly reject and work to end gender-based violence in their communities.
She also has established several Community Health Committees, passing on valuable skills to those in remote villages and training local community members to become their own first responders and health advocates.
Why is Khadija so inspiring?
We asked International Medical Corps why Khadija should win this award.
Her compassion, fearlessness and drive know no limits. She has raised a family while simultaneously caring for the sick and wounded, as civil war ravaged the country in the 1990s. In 2011—while she was working for another NGO—she was abducted by a militant group and detained for 31 hours. She has lost friends, relatives and colleagues to the conflict.

International Medical Corps
Humanitarian Award shortlist
Shadi Zahed and Muteeb Hamdan – Tawjihi teachers
Nominated by Relief International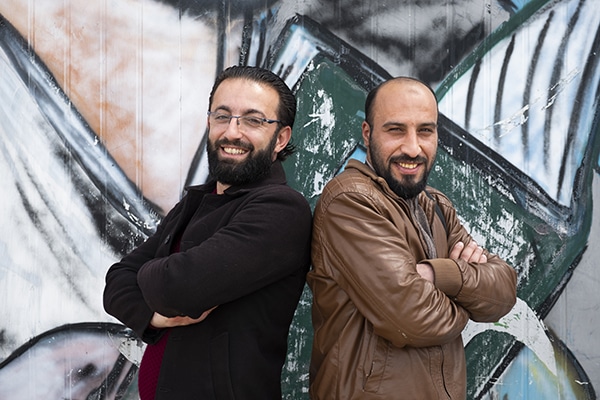 When Shadi and Muteeb arrived at Jordan's Azraq refugee camp, nonprofits were mobilising supplies to meet the immediate needs of new refugee arrivals. Few programmes were in place to meet refugees' longer-term needs.
It was at their own initiative that the two teamed up (prior to any official grant) to address this gap in services. By reflecting on their complementary skillsets, Shadi and Muteeb concluded that they could prepare students for both tracks covered by the Tawjihi. Their commitment to preparing students for the next chapter in their lives remains the same as when they started teaching.
Despite their reluctance to enter the field of teaching while in Syria, Shadi and Muteeb quickly embraced their new roles inside Jordan's Azraq camp. Through innovative exercises, practice exams, and hours of preparation, Shadi and Muteeb designed a curriculum that prepares students to conquer advanced subjects on the exam – while instilling a love of learning.
Most importantly, their commitment to their students' success hasn't waned after their students graduate or leave the camp to attend university. Shadi still sends his graduated students math and physics quizzes daily via the social media messaging service WhatsApp.
Despite Shadi and Muteeb's resounding success, some students remain discouraged from taking the Tawjihi exam. The reality is that the number of available scholarships is much lower than the number of students in need.
Both teachers act as mentors to their students, warning them against adopting such a short-sighted vision. They constantly reinforce that learning is a lifelong journey, and not all paths lead to university. Instead, their educational mantra focuses on learning from their own past experiences when preparing their students for the future. They note that ignorance doesn't reach agreements or make peace in the world.
Why are Shadi and Muteeb so inspiring?
We asked Relief International why Shadi and Muteeb should win this award.
Shadi and Muteeb operate as a team. In fact, their partnership mirrors the exact composition of the Tawjihi exam, which has two different tracks – the literary and the scientific. However, it's impossible to pass the Tawjihi exam without having some knowledge and understanding of other topics. Despite facing an unimaginable set of circumstances, Shadi and Muteeb continue to inspire optimism – and most importantly, hope – among their students.

Relief International
Dr Agatha Aboe – Global trachoma advisor
Nominated by Sightsavers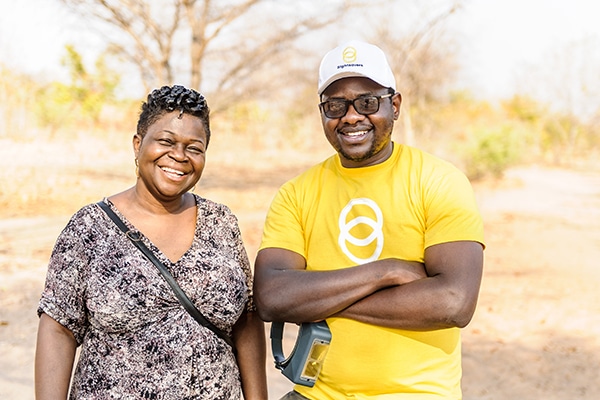 In Ghana, Agatha introduced the idea of conducting house-to-house searches for people with trachomatous trichiasis, the most severe stage of trachoma, which can lead to irreversible blindness. This shift in programming significantly increased treatment coverage and ensured that no one was left behind. Demonstrating leadership by example, she personally led and participated in these searches in the Northern and Upper West regions of Ghana, travelling through very difficult terrain to go door-to-door to ensure everyone was reached. Her presence greatly encouraged local case finders to go that extra mile in their work.
One of the many reasons why Agatha is so effective in her work stems from the fact that she is an incredible communicator. Agatha used to be a preacher and retains the ability to reach people from all walks of life and inspire them to action. She is also unwavering in her commitment to creating awareness about preventable blindness and disability inclusion, whether she is taking over Sightsavers' Twitter channel for International Women's Day, going door-to-door to find people in need of treatment, or launching a new trachoma elimination programme to members of parliament.
Agatha's contribution to Malawi and Zambia's trachoma elimination journey also stands out. She has provided great technical leadership and programmatic support in the start-up of both national programmes, including invaluable insight – gained from years of on-the-ground working – to ensure both countries have the right logistics in place to manage the importing and distribution of donated antibiotics, from the point of entry right the way through to providing treatment within at-risk communities. As part of this, Agatha has personally delivered train the trainer sessions so that MDAs can be conducted in the most effective way possible.
Why is Agatha so inspiring?
The Ghanaian Ministry of Health awarded Agatha a Citation of Honour, which speaks for itself. Part of this citation reads:
As a true visionary, you saw the end from the beginning and made every effort to get Ghana to reach that point. You took audacious critical decisions when it mattered most and you never gave up. You believe in teamwork and ensured everyone involved in the programme felt important, going to great ends to ensure his or her contribution was greatly acknowledged. Your enthusiasm and passion is highly felt by everyone who works with you. You demonstrate unflinching leadership and drive.

Ghanaian Ministry of Health
Humanitarian Award Longlist
Doaa Kutbi – International Medical Corps UK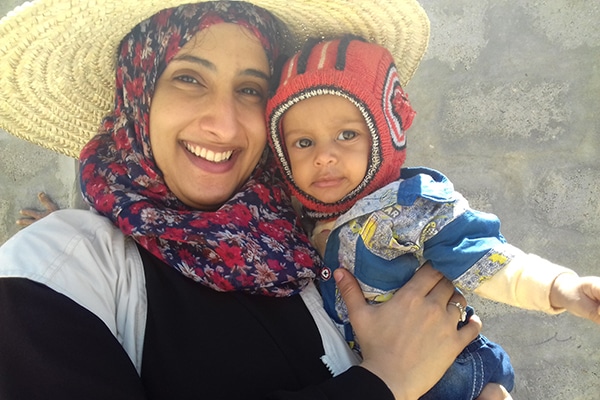 Dr Doa'a has been instrumental in the growth of International Medical Corps' humanitarian operations in Yemen, beginning in Aden and expanding to Aldhalee and Taiz. Thanks to her hard work, the organisation is saving more lives now than ever before.
Her work has resulted in lower malnutrition rates and an increase in immunisation coverage in areas where nutrition and immunisation activities are often met with distrust, due to cultural norms and misinformation.
She has established emergency obstetric and gynaecological ICU departments, as well as a paediatric unit at Alsadaqa and Ibn Khaldun hospitals, meaning that pregnant women and children—the two most vulnerable groups in Yemen's catastrophic war—now have access to comprehensive paediatric, obstetric and gynaecological ICUs services.
Negash A. Ali – International Medical Corps UK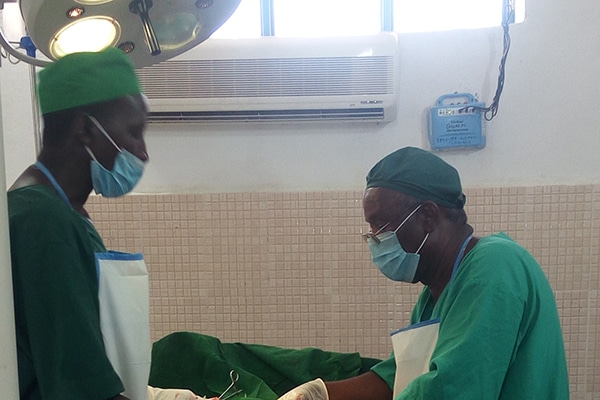 The medical assistance that Dr Negash provides a lifeline to mothers and babies in Darfur, a region where access to maternal healthcare remains low and childbirth is often unsafe. His work has contributed to a reduction of maternal morbidity and mortality in relevant areas.
Amid ranging tribal conflict in central Darfur, Dr Negash at one point in his career provided surgical services to people wounded by conflict, saving lives in one of the most inaccessible areas of Darfur. The humanitarian situation in Darfur remains one of the most complex in the world. Compared to the widespread international attention the war got when it broke out in 2003, the conflict and the people of Darfur nowadays receive little attention, despite enormous needs and persistent suffering.
Danish Jabbar Khan – Kaarvan Crafts Foundation (nominated by Human Rights Commission of Pakistan)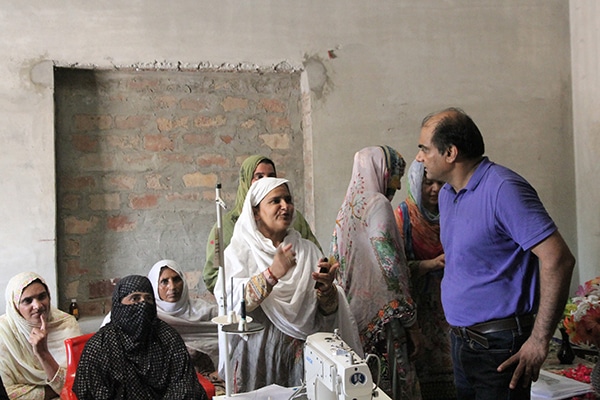 An architect who never 'designed a building' but always pushed the boundaries of his discipline. Danish designs spaces that generated dialogue to change public attitudes about cultural stereotypes and make space for marginalised views.
Danish brings together different entities from government, thinktanks, services agencies, fashion industry, art, private foundation and individuals across the globe to come together and affect change for a culture of peace — for every human being to distill gender barriers. He is not afraid of taking smart risks or creating and sharing bold ideas to meet changing demands and the relentless need for innovation.
Dr Malik – Syria Relief (nominated by Save the Children UK)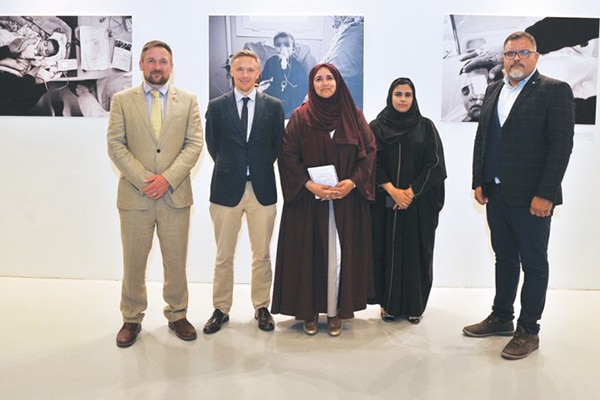 Working in the toughest conditions as a medic – who are too often a target in Syria's brutal war – to save children's lives on a daily basis both through his own interventions and the inspiration he has given to his team – both within Syria Relief and Save the Children – are what make Dr Malik an exceptional humanitarian.
He's also an inspiring networker and partner. Dr Malik helped to found the Paediatric Blast Injury Partnership and was the catalyst for the creation of the world's first ever paediatric blast injury field manual.