Humanitarian Award
The Humanitarian Award recognises the unsung superheroes working in the humanitarian field.
We want to celebrate humanitarian workers for their outstanding contribution to a humanitarian crises.
"Winning this award tells me that people are watching and appreciating what I'm doing. The best thing for me is to move ahead and help people, and I'm sure the award will help more people to come and support AfriKids to do greater work in Ghana."
– Joe Asakibeem of AfriKids, winner of the Humanitarian Award 2018
Shortlist
Our shortlist for the 2020 awards have been finalised. See who has been nominated now.
Who's your humanitarian hero?
We are asking you to nominate a humanitarian worker who you believe should be publicly recognised for an outstanding contribution to a particular humanitarian crisis.
This individual will have demonstrated great courage and creativity in their work, the power to inspire others, the ability to lead as well as to follow, and incredible integrity in difficult circumstances. This work could be in one of the following areas: disaster relief, human development, refugee assistance, civil society, equitable economic development, health, environment, education, population or public policy.
The individual could work for anyone in the humanitarian and development community including INGO workers, suppliers to the sector, community organisations or government organisations.
Judging criteria
Entries will be judged on the following criteria:
How compellingly you tell their story
How the individual made an outstanding contribution to humanitarian or international development work in challenging circumstances
How much of a lasting impact the individual made on the lives of others
How has the individual's story inspired others to act
This year's winner
This year's winner was announced online on 23 March 2020.
Winner: Khadija Farah and International Medical Corps
Thanks to Khadija's work, increasing the number of safe deliveries and successfully promoting practices such as exclusive breastfeeding, fewer women die in childbirth and more children survive. Find out more.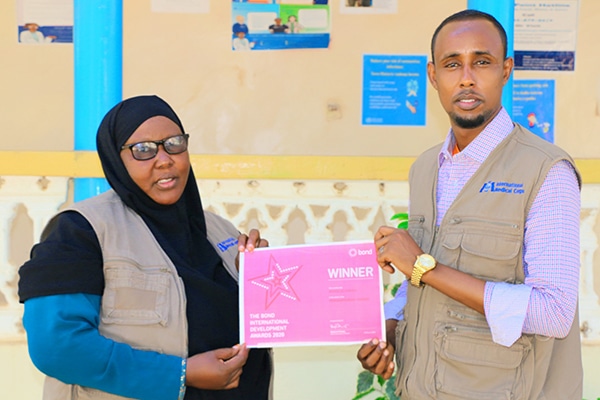 We received some great submissions from around the world and our judges chose the two projects below as finalists.
Shortlist: Relief International – Shadi Zahed and Muteeb Hamdan
When Shadi and Muteeb arrived at Jordan's Azraq refugee camp, nonprofits were mobilising supplies to meet the immediate needs of new refugee arrivals. Find out more.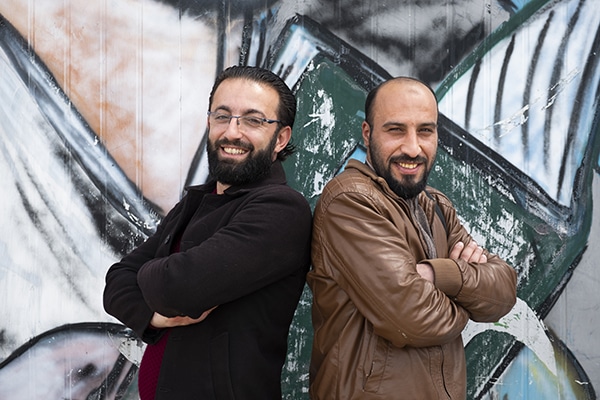 Shortlist: Sightsavers – Dr Agatha Aboe
In Ghana, Agatha introduced the idea of conducting house-to-house searches for people with trachomatous trichiasis, the most severe stage of trachoma, which can lead to irreversible blindness. Find out more.