Diversity Award
The Diversity Award recognises organisations in the UK NGO sector that nurture diverse and inclusive workforces.
Despite the sector's crucial work in tackling inequalities overseas, the UK charity workforce still faces challenges in unequal pay and diversity. We want to celebrate organisations that are actively seeking to redress these imbalances by employing and developing a diverse, inclusive workforce.
Shortlist
Our shortlist for the 2020 awards have been finalised. See who has been nominated now.
Are you inclusive?
We heard from organisations that are putting strategies and initiatives in place that champion diversity and equality, and show true excellence in inclusive employment within your organisation.
A successful initiative could be one that implements a recruitment policy to attract and recruit people from diverse backgrounds or a programme that nurtures staff from minority groups to advance in their careers. It could also be a staff network or group that represents a certain minority group and has successfully led to a change in how the organisation operates or a change in its key staff values. From increasing diversity on boards to working with a range of volunteers, the initiative should have created a cultural shift in your organisation to increase awareness of, and show a commitment to, diversity, equality and inclusion.
Judging criteria
Entries were judged on the following criteria:
The planning of your initiative – what is this initiative trying to change
The evidence of your initiative – evidence of improving outcomes and objectives being met
The reach – what was the reach of your initiative
The cultural shift – has this initiative created long term changes
The long-term implementation of the initiative – how are you ensuring the initiative will be sustainable
This year's winner
This year's winner was announced online on 23 March 2020.
Winner: VSO
As part of their organisational commitment to social inclusion, VSO recognises the unique value of ensuring a diverse range of volunteers are able to access and contribute to their work. Find out more.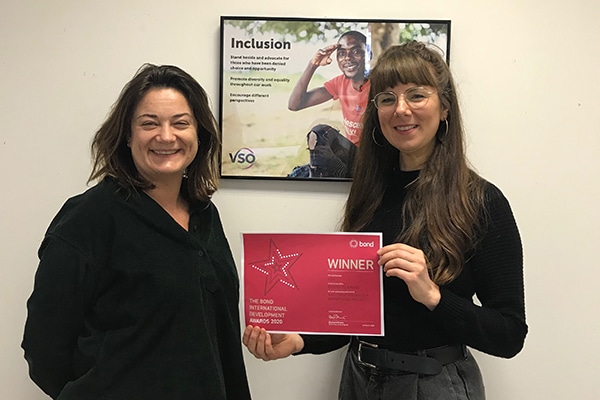 We received some great submissions from around the world and our judges chose the two projects below as finalists.
Shortlist: Save the Children
"Gender and Diversity Safety and Security" is a Save the Children initiative that aims at enhancing an inclusive system for staff in 120 countries around the world. Find out more.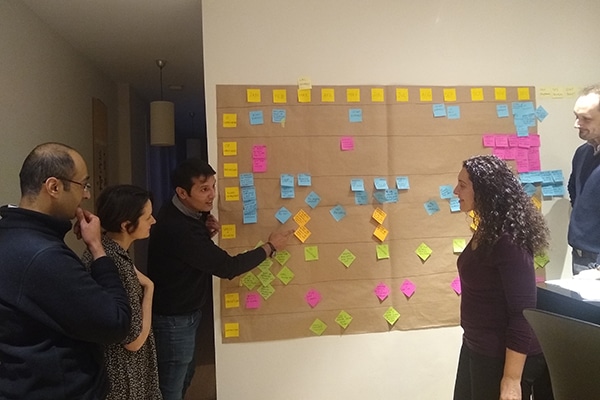 Shortlist: Sightsavers
The SIWG promotes and supports disability in the workplace in order to deliver on Sightsavers' strategic objective to become an employer of choice for people with disability and obtain disability confident level 3. Find out more.