Countdown to 2030: why the Global Week of Action #Act4SDGs is more important than ever
It is seven years since the 2030 Agenda and the Sustainable Development Goals (SDGs) were agreed on. This agenda provides a blueprint for a more just and sustainable world.
It includes goals and targets on a wide range of issues, including health, climate, gender equality, peace and justice; and is underpinned by two cross-cutting principles – a) to ensure a more joined-up approach to development, one that links tackling climate change with greater equality, and b) the critical need to 'leave no one behind' and help those furthest behind first.
However, the recent global crises of Covid-19, rising conflict and related increases in the cost of living have led to massive challenges and a risk of serious backsliding on many of the goals. The Covid-19 pandemic had already left a lot of countries struggling to deliver on all their commitments, with particular risks around poverty (Goal 1), health (Goal 3) and inequality (Goal 10). This year, the war in Ukraine and the knock-on effects on the cost of food and energy are further contributing to the shocking rise in the number of people going hungry (Goal 2) and is posing a serious challenge to equitable jobs and more sustainable economic growth (Goal 8).
A week of urgent action
With the 2030 agenda under threat, this year's Global Week of Action #Act4SDGs (16-25 September) couldn't have been more urgent. Together with the UN's SDG Action Campaign, we co-organised the week to raise awareness of the critical need for action. Millions of people mobilised, and through their actions, more pressure has been put on decision-makers in their countries to keep their commitments and deliver on this agenda.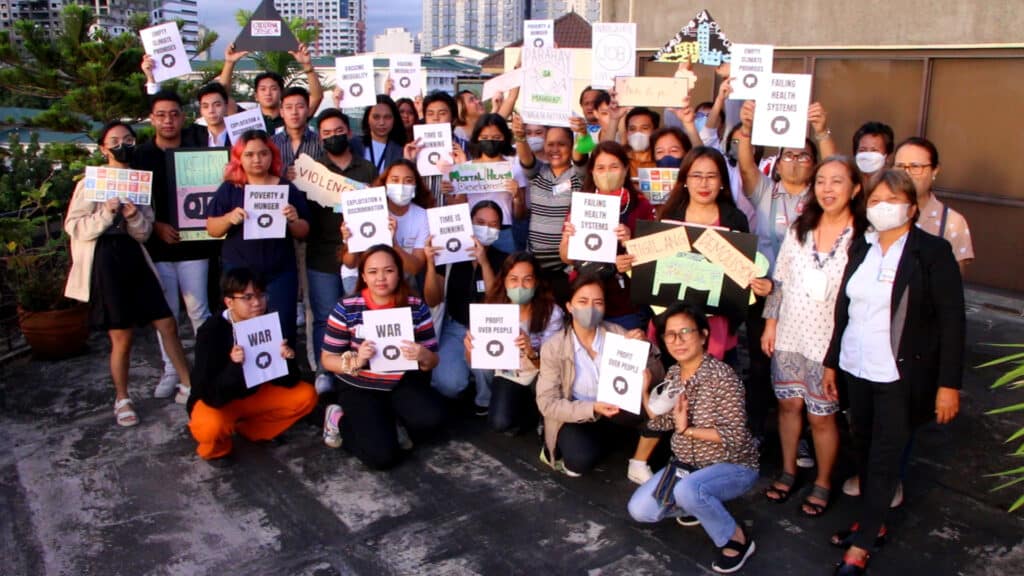 Campaign groups in more than 190 countries marched in the streets, making their presence felt in well-known locations and in their parliaments. They got creative, putting on theatre events and art installations, organising dialogues in schools and communities, and in Sri Lanka, one group organised a demonstration with local ocean campaigners to share banners under the sea. Many groups connected young leaders and raised up voices of those who are being left behind, such as the Dalit community in India, Indigenous communities in Mexico and residents of townships in South Africa. All around the world, campaigners brought these messages to decision-makers and hosted sessions with political leaders and local authorities.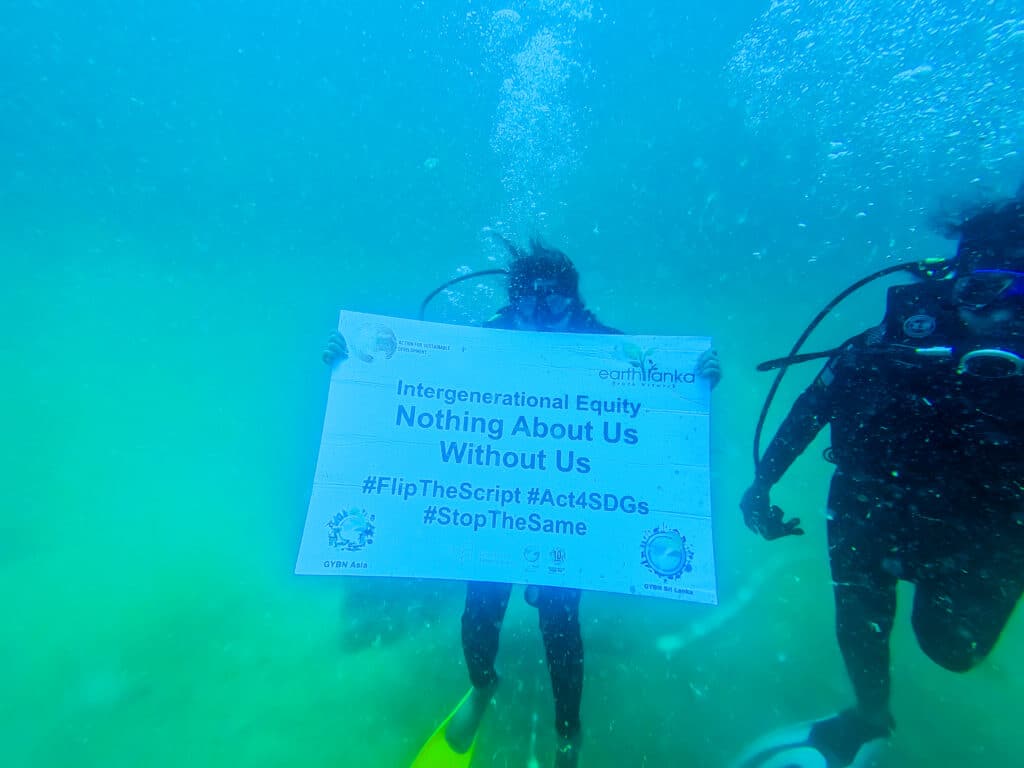 Stories of Changemakers
Despite the lack of action from so many political leaders and the challenging environment we face, it is clear that people are refusing to stand by and do nothing. Instead, in many locations, community groups stepped up, devising actions that mattered to them. There were groups coordinating tree planting, beach cleaning, learning in schools, and hosting joint events; while others held events to promote community farming, land management and renewable energy.
Subscribe to our newsletter
Our weekly email newsletter, Network News, is an indispensable weekly digest of the latest updates on funding, jobs, resources, news and learning opportunities in the international development sector.
Get Network News
Community groups shared the stories of those who must be heard and filled social media with messages of the changes we need to see in our world. We shared these actions and amplified the stories of changemakers through social media using the hashtag #Act4SDGs as well as on the website here.
Turning point moment?
More than 130 million actions happened during the Global Week of Action 2022, involving millions of people in 190 countries and territories around the world.
These activists are not giving up on our shared vision of a more just and sustainable future. It is only through this kind of collective action that we will remind governments to keep their promises to people and the planet.
Next year marks the halfway point of the 2030 Agenda, and there will be a major meeting of world leaders to review the SDGs. The Global Week of Action in September 2023 will provide a rallying point to rebuild our world by 2030, why not join us?