Inclusive wellbeing for the workforce
18 November 2021
Bond and Cigna
Organisations are working to put support into place for their workforce, but is it inclusive?
As the conversations around equity, diversity and inclusion continue, this webinar discussed aspects of diversity and how to ensure your wellbeing support meets the unique needs of everyone.
This webinar covered how organisations are working to ensure that wellbeing and mental health is prioritised for marginalised staff, through studies of what has worked well and lessons learned.
The webinar covered:
Discussions on why an inclusive approach to wellbeing support is necessary
Information from different organisations working aross LGBTI+, race and disability about how they support communities on wellbeing
Tips on how to ensure you are providing support for everyone
This session was run in partnership with Cigna who support NGOs with healthcare and wellbeing.
Speakers were:
Mary Ann Clements, feminist writer, facilitator, activist, coach, consultant and speaker, Healing Solidarity
Dr. Stellah Bosire, medical doctor and Co-Executive Director, UHAI – East African Sexual Health and Rights Initiative
Aqsa Suleman, Race Equalities Project Officer, Mind
Zara Todd, disability activist
Michelle Leung, human resources officer, Cigna International Markets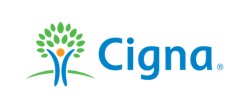 Watch now