Simon Starling is Bond's new director of policy, advocacy and research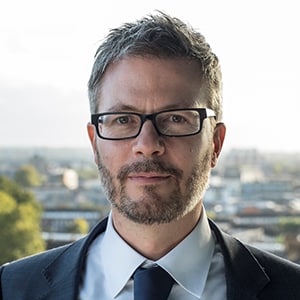 Simon Starling has been appointed as Bond's new director of policy, advocacy and research.
Simon will be joining us in January following his tenure as director of policy and campaigns at Concern Worldwide UK. He has been working tirelessly to influence the UK government and inform the public on international development, with a focus on hunger, nutrition, resilience and humanitarian crises.
Simon has worked in international development for 20 years, gaining a wealth of knowledge and experience in climate change, conflict and peacebuilding, livelihoods and agriculture. He has worked internationally in the field, as well as for some of the UK's largest international NGOs, including Oxfam, Save the Children, International Alert and VSO.
Subscribe to our newsletter
Our weekly email newsletter, Network News, is an indispensable weekly digest of the latest updates on funding, jobs, resources, news and learning opportunities in the international development sector.
Get Network News
Our CEO Stephanie Draper is thrilled with the appointment:
"Shaping the policy environment for international development in the UK is such a significant part of what we do. It is excellent to have someone of Simon's calibre and experience to join us to lead the team and work with members to ensure sustained support for the aid agenda and delivering the SDGs.
"Bond's policy, advocacy and research team is strong and doing excellent work. I am really looking forward to welcoming Simon to take it forward."
Simon himself is excited to get started:
"I am delighted to be joining Bond in the new year at a time when the challenges for international development and humanitarian organisations are growing both at home and abroad.
"I am looking forward to working with Bond's members to help leverage our collective power and eradicate global poverty, inequality and injustice."