6 humanitarian workers' experiences of helping others around the globe
From responding to the aftermath of earthquakes and floods to protecting civilians in conflict-affected areas, thousands of aid workers are helping others around the globe. For World Humanitarian Day (19 August), six brave humanitarian workers share their experiences of working on the frontline.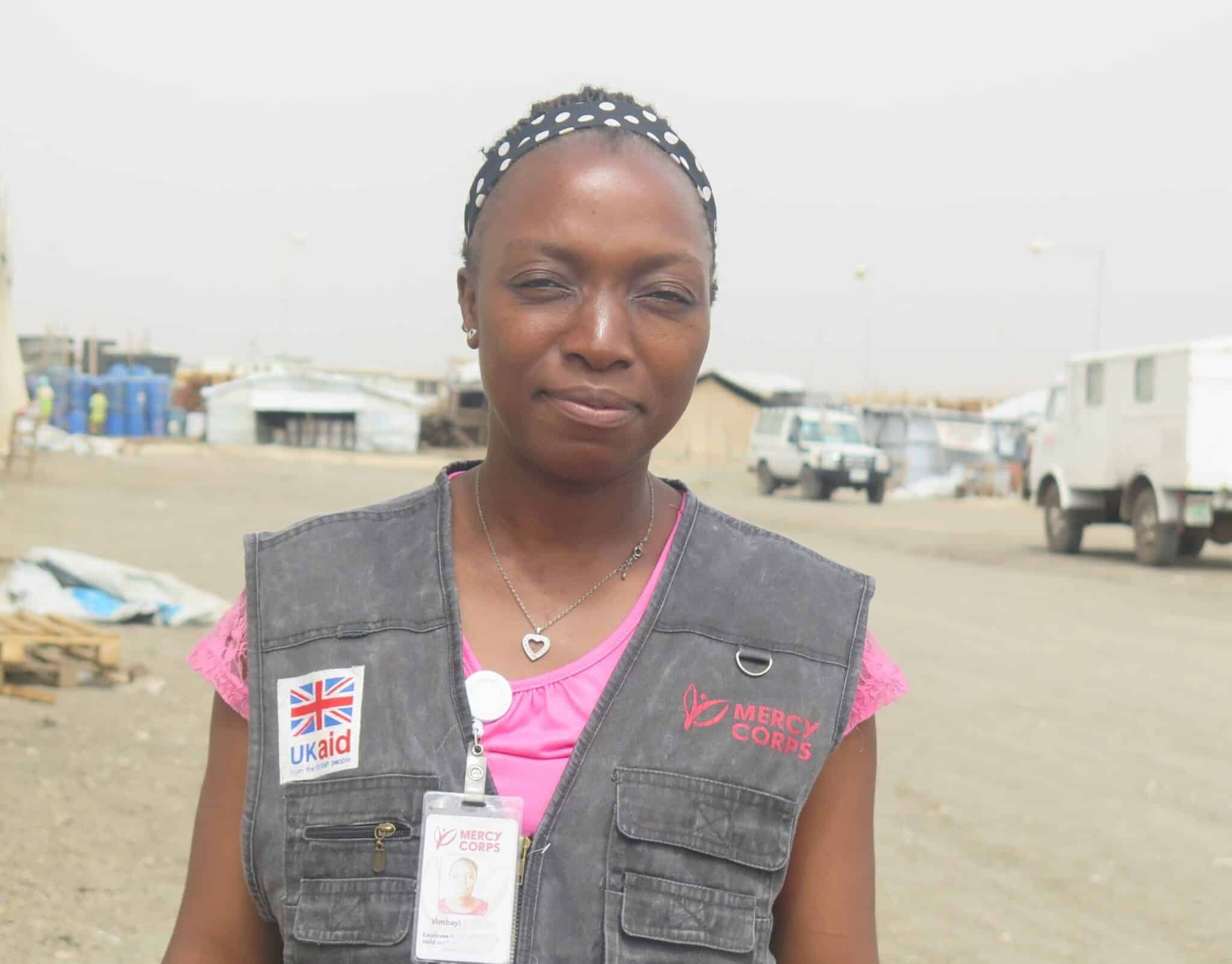 Vimbayi, working with Mercy Corps in Bentiu, South Sudan
Vimbayi is helping people access clean water and sanitation in a climate where war and hunger is gripping the country. She supports people inside and outside of the Bentiu protection of civilian camp where 120,000 have sought refuge from the conflict.
"I first became involved in emergency response during the cholera outbreak in Zimbabwe," she says. "There is something about emergency response that speaks to me because when people are in crisis, you can use your skills to help them right there and then – you can have an immediate impact."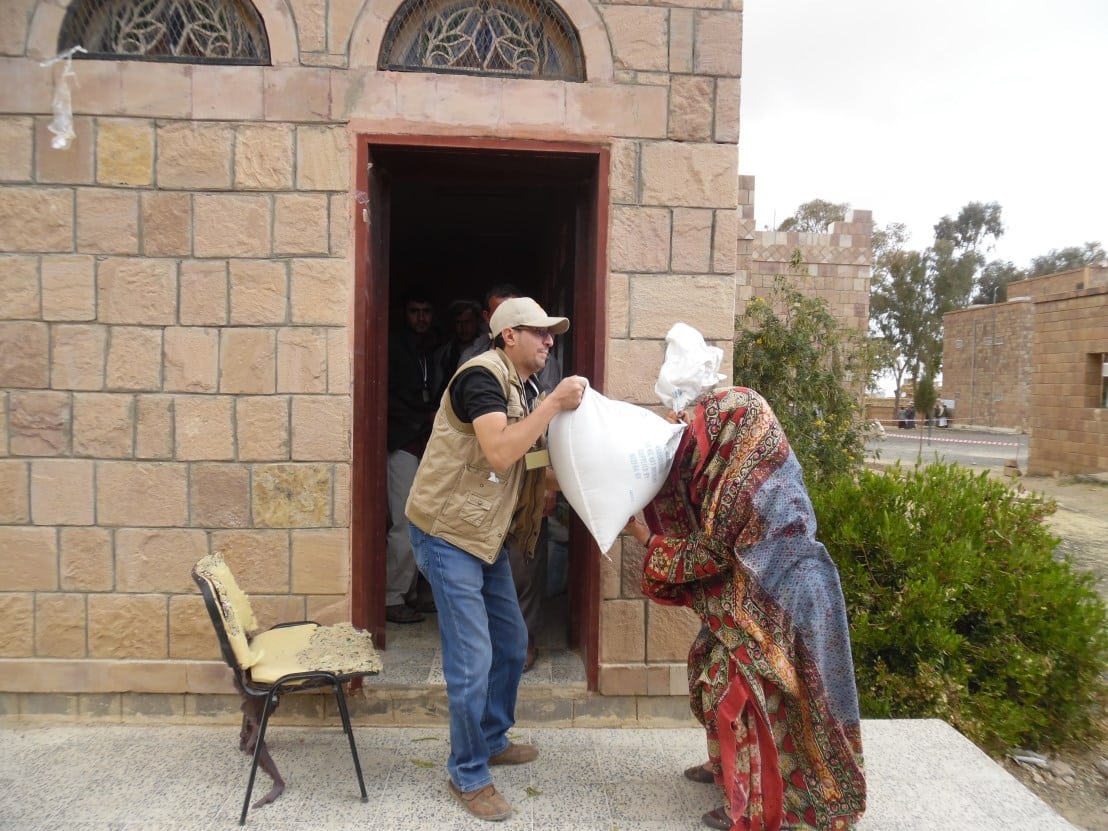 Jalal, working with CARE International UK in Yemen
Jalal works in the North-Amran governorate, a region with a high amount of refugees due to its relative stability compared to other parts of Yemen. Jalal works in a team that regularly spends up to two weeks at a time in the field to help the population.
"Serving my community and being a part of the process of helping the people most in need makes me feel incredibly happy and grateful," he says. "I have promised myself to set a great example for my children."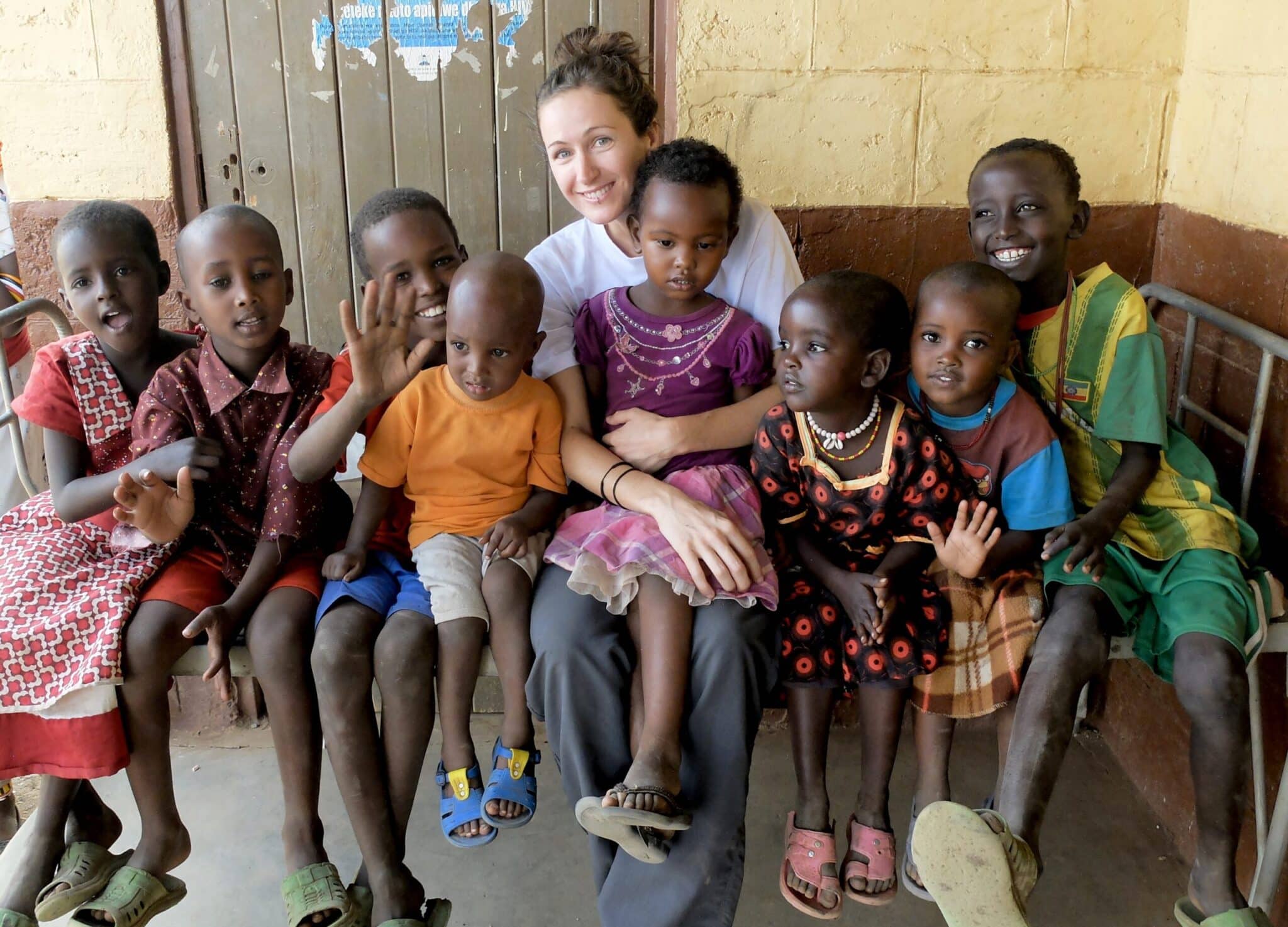 Patricia, working with Doctors of the World in Kenya
Patricia is a nurse and midwife who spent two months in rural Kenya this summer, volunteering for Doctors of the World's emergency malnutrition project. She worked in outreach clinics in highly remote areas, helping to tackle a vicious drought that has pushed malnutrition rates far above emergency levels.
"Many of the places we go to aren't even villages – they're remote settlements outside villages. The families there live so simply, with far less than we would consider the absolute basics," Patricia says. "We're seeing mothers and children who are malnourished – many cases are moderate now but will deteriorate if they aren't treated."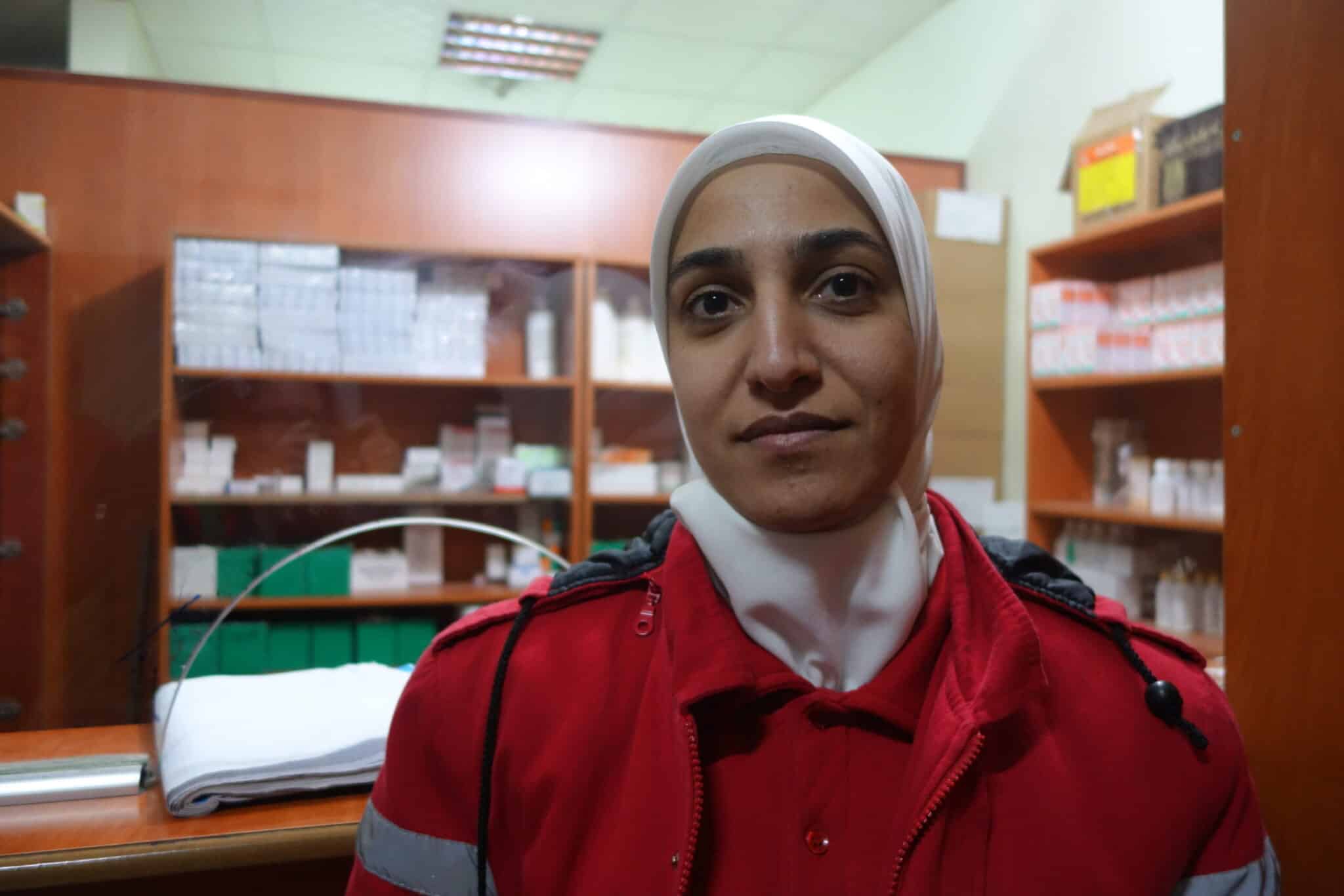 Ghadeer, working with the Syrian Arab Red Crescent (SARC) in Syria
Ghadeer has been volunteering with SARC for six years, since the beginning of the crisis. "Things have changed here compared to earlier in the crisis, there is a big difference. Now we can reach more places, we have better access. And the accidents and injuries are different," she says.
Subscribe to our newsletter
Our weekly email newsletter, Network News, is an indispensable weekly digest of the latest updates on funding, jobs, resources, news and learning opportunities in the international development sector.
Get Network News
"When our team has come under attack in the past, I felt afraid, and disappointed. We are like family. I feel like a sister to my team. When the call comes for us to go out, I feel happy and proud, because I can treat the people and help them get to the hospital."

Fazal, working with CAFOD/Trocaire in Nepal
Fazal began his career as a volunteer, donating his spare time to help people affected by disasters in his native Pakistan. Since turning professional in 2005, Fazal has worked on shelter, education and water projects for national and international organisations. His experiences have exposed him to many different contexts, including earthquakes, flooding and conflict.
For Fazal, the most difficult part of being a humanitarian is spending time away from his family. But hard as that is, it is just as rewarding to help people get back on their feet and rebuild their homes, businesses and their lives, after a crisis.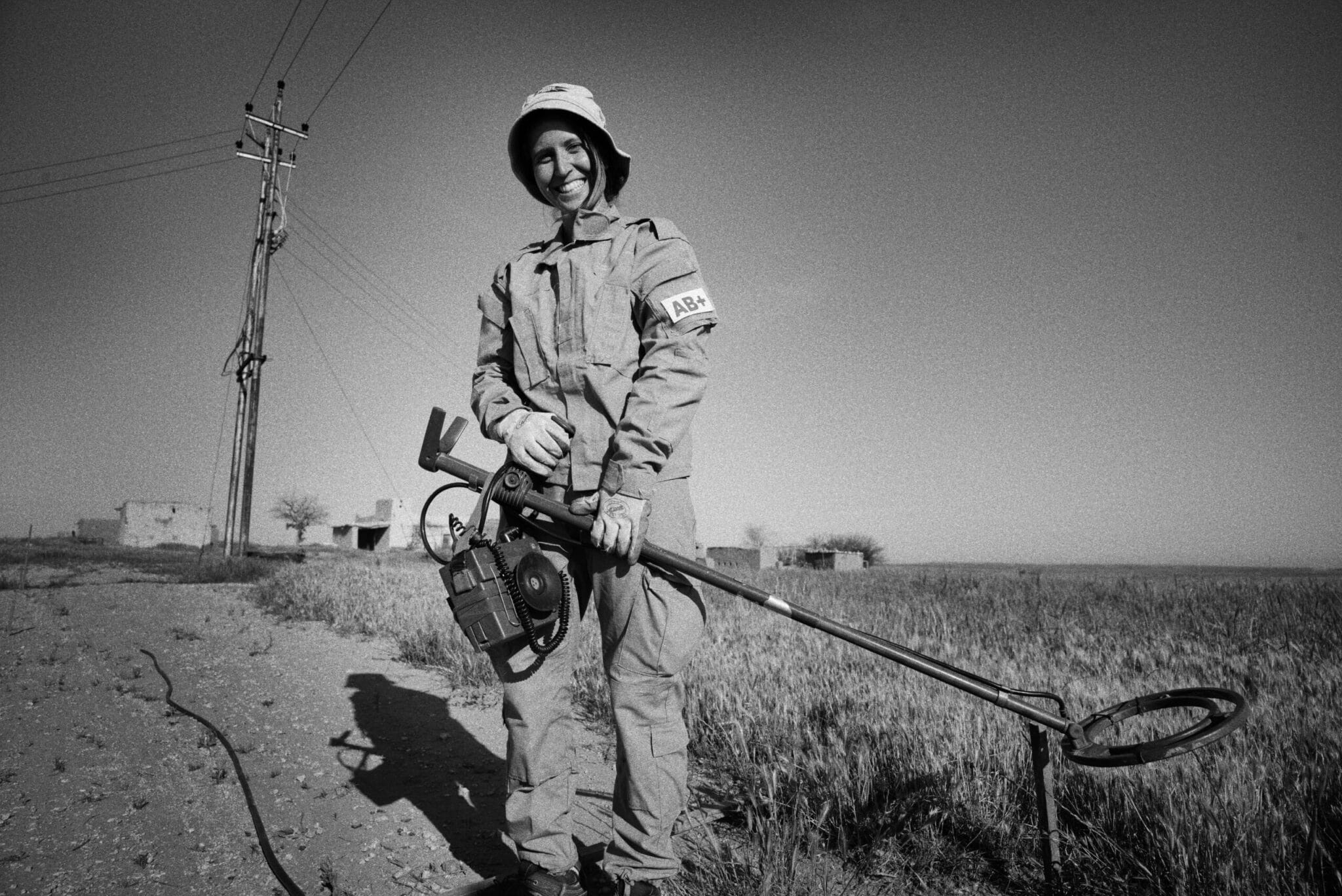 Sharabun, working with MAG in Iraq
Sharabun is part of an all-female Yazidi demining team in Northern Iraq.
"We need to get our people back – people want to come home. They don't want to live in tents in hardship. They want to come home. Life is hard for them. But it is not safe here so we are so important. Our work is so important. My family is so proud of me and they trust me – so they know I will be OK."