2021 G7 Leaders' Summit media resources
Please find below media resources related to the June 2021 G7 Leaders' Summit.
This includes Bond G7 media briefings and press releases, main points of contact for the Civil Society 7 engagement group, access to versions of the C7 logo, an image library, and recent media coverage of the G7.
Bond G7 Media briefings and Press Releases
26/04/2021 – People and planet must be at the heart of Covid recovery, say over 200 civil society organisations to G7 leaders
15/03/2021 – Civil society urges government to pursue an ambitious G7 agenda which commits to a more inclusive, resilient and sustainable future for all
Civil Society 7 Policy Spokespeople
Bond has been appointed as lead of the Civil Society 7 engagement group, with responsibility to coordinate dialogue between government and civil society. For background briefings or on record quotes related to the Civil Society 7 priority issues from any of the policy experts below, please contact Bond's Media Manager, Maryam Mohsin: [email protected] / 07555 336029.
Health – Thoko Elphick-Pooley – Thoko is the Director of the Uniting to Combat NTDs
Climate and environment – Catherine Pettengell. Catherine is Interim Director at Climate Action Network UK (CAN-UK). CAN-UK is the UK node of the world's largest climate network made up of over 1,500 civil society organisations in over 130 countries, driving collective and sustainable action to fight the climate crisis and bring about the transformational change in our societies and economies that ensures equity and justice; poverty eradication; sustainable livelihoods; and the protection of the rights of nature.
Open Societies and Sustainable Economic Recovery – Stephanie Draper. Steph is the CEO of Bond, the UK network for organistions working in international development.
Education – Joanna Rea. Jo is the Director of Advocacy at Unicef UK.
Food and Nutrition – Anushree Rao. Anushree is the Director of Policy and Campaigns at Concern Worldwide (UK).
Crack the Crises – Kirsty McNeil. Kirsty is the Executive Director of Policy, Advocacy and Campaigns at Save the Children, and is the nominated spokesperson for Crack the Crises, a coalition of organisations from across the UK, advocating for a better future for people and planet.
Other – Zoe Abrams. Zoe is the Executive Director of Communications & Advocacy at the British Red Cross. She is able to speak on climate change & anticipatory action, COVID-19 & vaccinations, and food security.
Civil Society 7 Logo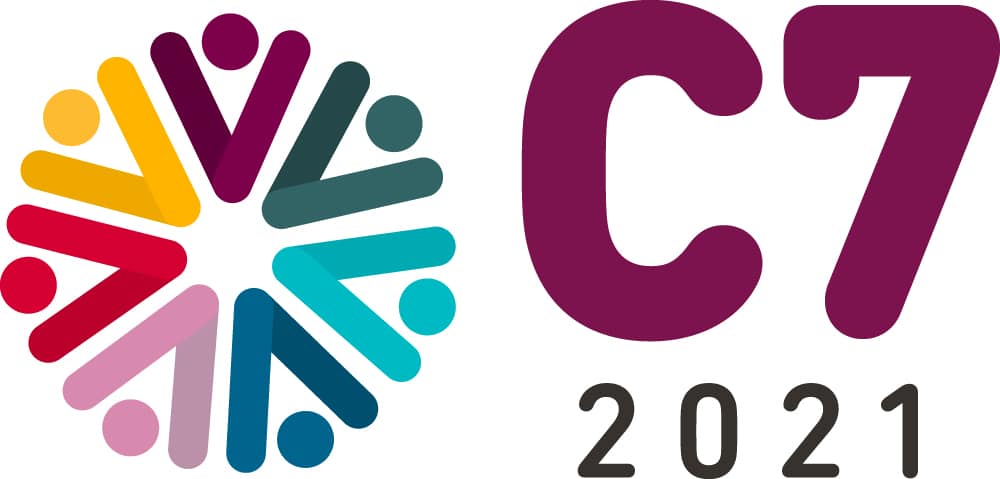 Download the Civil Society 7 logo.
G7 Recent Media Coverage
02/2021, Covid vaccines: Boris Johnson pledges surplus to poorer countries at G7, BBC News
For comments, interviews and information from Bond please contact Bond's Media Manager, Maryam Mohsin.
Call: 07555 336029
Email: [email protected]